Bulk Meats to Go!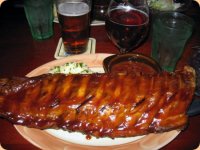 Smokehouse Catering in Dallas Center features mouth-watering smoked meat entrees. We use only the finest cuts of meat, and smoke them over light fruit woods, such as apple and cherry, which enhances but does not mask the taste of the meat.
Call the Smokehouse for take-out orders of pulled pork, beef brisket, sliced chicken breast, pork loin, baked beans, potato salad, or cole slaw, any day of the week!
Reserve The Smokehouse for Your Meeting or Special Party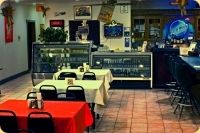 With a seating capacity of approximately 50 guests, the Smokehouse is available every day of the week for hosting private parties and meetings. Call us for booking information.
Home/About | Military Catering | Corporate/Private Catering | Bulk Meats/Private Parties